full studio – 310sqm
1200 € / 10h
950 € / 5h
studio 1 – 230m²
1000 € / 10h
700 € / 5h
Interior surcharge 500€ studio furniture is part of the motif)
full studio – 310sqm
1300 € / 10h
1000 € / 5h
studio 1 – 230m²
1100 € / 10h
950 € / 5h
for film productions with sound the full studio must be booked
Interior surcharge 500€ studio furniture is part of the motif)
Workshop / conference / Meeting
full studio – 310m²
1100 €/10h
800€/5h
beamer and screen included.
Furniture on demand
full studio – 310m²
1300 €/10h
1000€/5h
for photoproduktionen 
full studio – 300m²
1200 €/10h
950€/5h
for filmproduktions

full studio – 300m²
1400 €/10h
1100€/5h
Interior surcharge 500€ (studio furniture is part of the motif)
IKONIC BIKES props on request
Event / Showroom / Fitting etc. on request
please do not make private inquiries – we only rent b2b
We are happy to support you
Prices for editorial shootings and art- / Charity-Projects on request.
Jiffy steamer

2 Clothing rack(s) and hangers

2 Make-up  seats with  Hollywood lights

Filter coffee and tee

Styrofoam boards and stand
2. floor
full photo studio – 310m²
photo studio 1 – 230m²
photo studio 2 – 80m² is only suitable for very small photo productions.
2 make-up tables with hollywood lights
studio kitchen / bar
light gray concrete floor
props
2 background walls 2.10mx 2.50
various backdrops – colors on request
mobile background system up to 3m
studio: background suspension for changeable backgrounds, no groove
pink velvet sofa, plants, various furniture on reques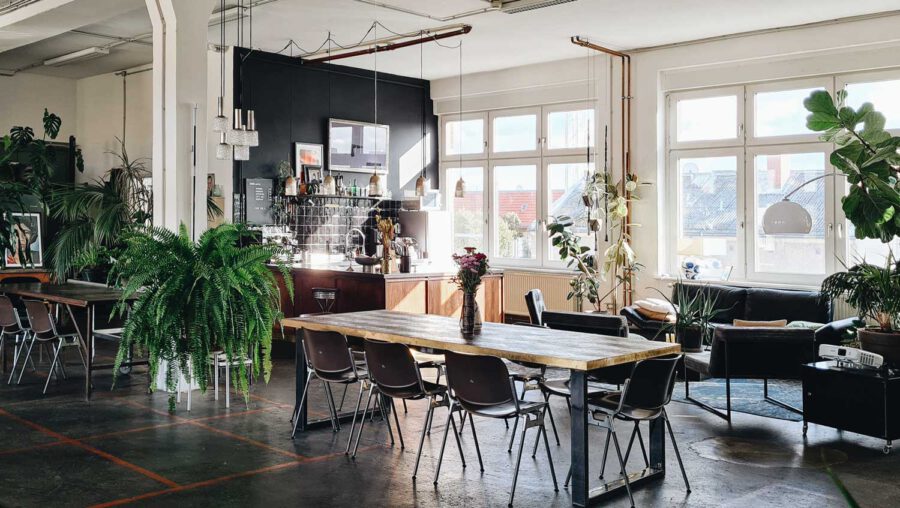 3. floor
craftspace – 300sqm
kitchen / bar with portafilter coffee machine
tattoo Studio
motorcycle workshop
concrete floor sealed

props
Couch lounge chair
large dining table
various motorcycles
various plants
Beamer / screen
Freight elevator directly to the studios l: 2.4m x w: 1.6m x h: 2.5m
Current in the photo studio 16A + 32A
Electricity in the Craftspace 16A
Telekom Internet 100 mbit down / max 50 mbit up
North and South exposure
Ceiling height 3.8m
Beverage
Drinks 12 € / p.P (soft, water, coffee, tea)
from 37€/p.p Drinks with alk (beer , wine, bubbles, longdrinks/cocktails – to be discussed
Food
from 22€ / p.p Breakfast
from 25€ / p.p Lunch package
from 60€ / p.p All day
We are a full-service location and generally offer
events with our own catering and our partners. Exceptions only by arrangement and with Buyout.
we pay attention to quality and sustainability and we support small local businesses.
+ 10% of the daily rent for overtime
+ 20% weekend, holiday surcharge
+c50% holiday surcharge
+ 30% on Studio rent and staff night surcharge between 10 p.m. and 6 a.m.
100€ min. cleaning
Event photographers / Videographers
Live streaming service or Broadcasts
Set design – on request
technical equipment – on request
Interior for sets – on request
Regular studio hours 9.00-19.00
All prices plus VAT.
here you can find our studio FAQ